We offer same day piercing appointments. You must call ahead to schedule a time to come in. Our phone number is linked on here. Just click on the number. Remember to

sanitize or wash your hands. Come alone or with no more than 1 person to avoid crowding. Additional Friends may be asked to wait outside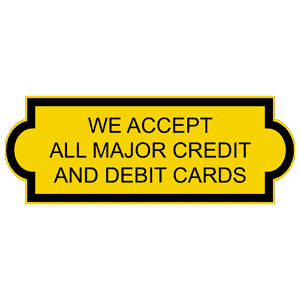 16A Willow Street
Jamesburg NJ
We are an extremely friendly shop of Talented, Highly trained, Award winning artists, and highly Creative people located in the heart of Central New Jersey. Our Piercing team is also second to none. We only use high quality jewelry and piercing supplies for our clients who prefer things be done right, the first time, at an affordable price. We are within 10-15 minutes of Monroe, Manalapan, Old Bridge, East Brunswick, South Brunswick, New Brunswick, Spotswood, Princeton Junction, Plainsboro, Millstone, and East Windsor!





Walk- in Wednesdays are our busiest day, and we always do our best to accommodate all requests.




We require deposits on all of our scheduled tattoos.




We accept credit and debit cards as forms of payment.




Photo ID is

required

in order to obtain any of our services,

minors need a birth certificate, passport, or School ID. You must be 16 and over for a tattoo. We also pierce kids ear lobes ages 5 and up. Nostril, Navel, and cartilage 14 and up. Septum, Industrial, daith, and eyebrow 16 and up. Dermals, nipples, and forward helix 18 and up
Joe started his professional body modification journey at a shop near Wilkes Barre, PA and learned under Master Piercer David Frager. He then was hired as Simply Ink's primary piercer, and there Joe expanded his horizons to tattooing as well. Joe brings his knowledge of color, design, and knowing what is esthetically pleasing over from his custom painting, faux finish, and mural wall work days as a professional remodeler for 24 years.
Joe has over 200 hours of tattooing on his own body and has worked in and around the tattoo industry for many years. He knows what it takes to provide the client with a positive experience and a high quality tattoo or piercing they can be proud of.
Trash Polka and Gangsta Grey imagery with some graffiti influences is what comes naturally, however Joe will easily accommodate any style of tattooing you desire from Alice in Wonderland to Zonkeys.

​
Tom has been tattooing since 2009, he has worked all over the state of New Jersey. He is a very versatile artist and likes to work with both color and black and gray tattoos. His professional and friendly attitude makes him the go to guys for all your tattooing needs. He is currently apprenticing with us to expand his talents in the piercing field.